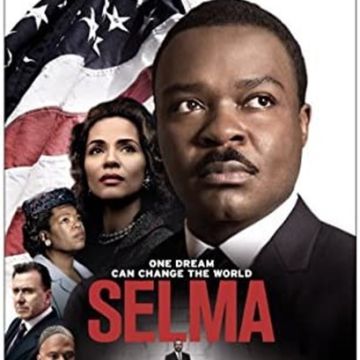 EVENT
Film at the Figge: SELMA - POSTPONED
February 16, 2023 | 6:30pm - 8:00pm
LOCATION: Figge Art Museum's John Deere Auditorium
THIS FILM IS POSTPONED DUE TO INCLEMENT WEATHER

In conjunction with the Figge's exhibition Sporting Fashion: Outdoor Girls 1800 to 1960, the Figge Art Museum is presenting four award-winning, ground-breaking, women-directed, feature-length films to celebrate the remarkable achievements women have made in the cinematic arts.
The February film is: SELMA – Directed by Ava DuVarnay which is a chronicle of Dr. Martin Luther King, Jr.'s epic march from Selma to Montgomery, Alabama in 1965 to secure equal voting rights. Ava DuVarnay was the first African-American woman to direct a feature-length film.
Awards:
Academy Award nomination for Best Director.
Academy Award for Best Song: Glory
TRAILER:
This event is FREE to the public!

Free admission and programs for Thursdays at the Figge sponsored by: Chris and Mary Rayburn.
ART & MORE