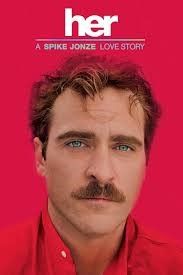 EVENT
Film at the Figge: Her (2013)
December 14, 2023 | 6:30pm - 8:30pm
LOCATION: John Deere Auditorium
Join us for a FREE film titled: Her (2013) beginning at 6:30 p.m. Heartbroken over his pending divorce, Theodore, who makes his living writing personal letters for other people, becomes intrigued with a new dating operating system. An original love story that explores the boundaries of artificial intelligence and the evolving nature and risks of intimacy in the modern world. Starring Joaquin Phoenix, Amy Adams, Scarlett Johansson, Rooney Mara.
Awards:
Academy Award: Best Original Screenplay, Best Film (nom.)
Golden Globe: Best Screenplay, Best Picture (nom.), Best Actor (nom.)
Chicago Film Critics: Seven nominations, two wins.
Los Angeles Film Critics: Six nominations, two wins for Best Director, Best Screenplay.
National Board of Review: Best Film, Best Director
New York Film Critics: Nominated for Best Film, Director, Screenplay
Trailer:
https://youtu.be/ne6p6MfLBxc
POST-SCREENING WINE AND DISCUSSION:

Socialize and discuss the film afterward with a complimentary glass of wine. Underwritten by Barb Zimmerman.
Free admission for Thursdays at the Figge sponsored by Chris and Mary Rayburn.
ART & MORE