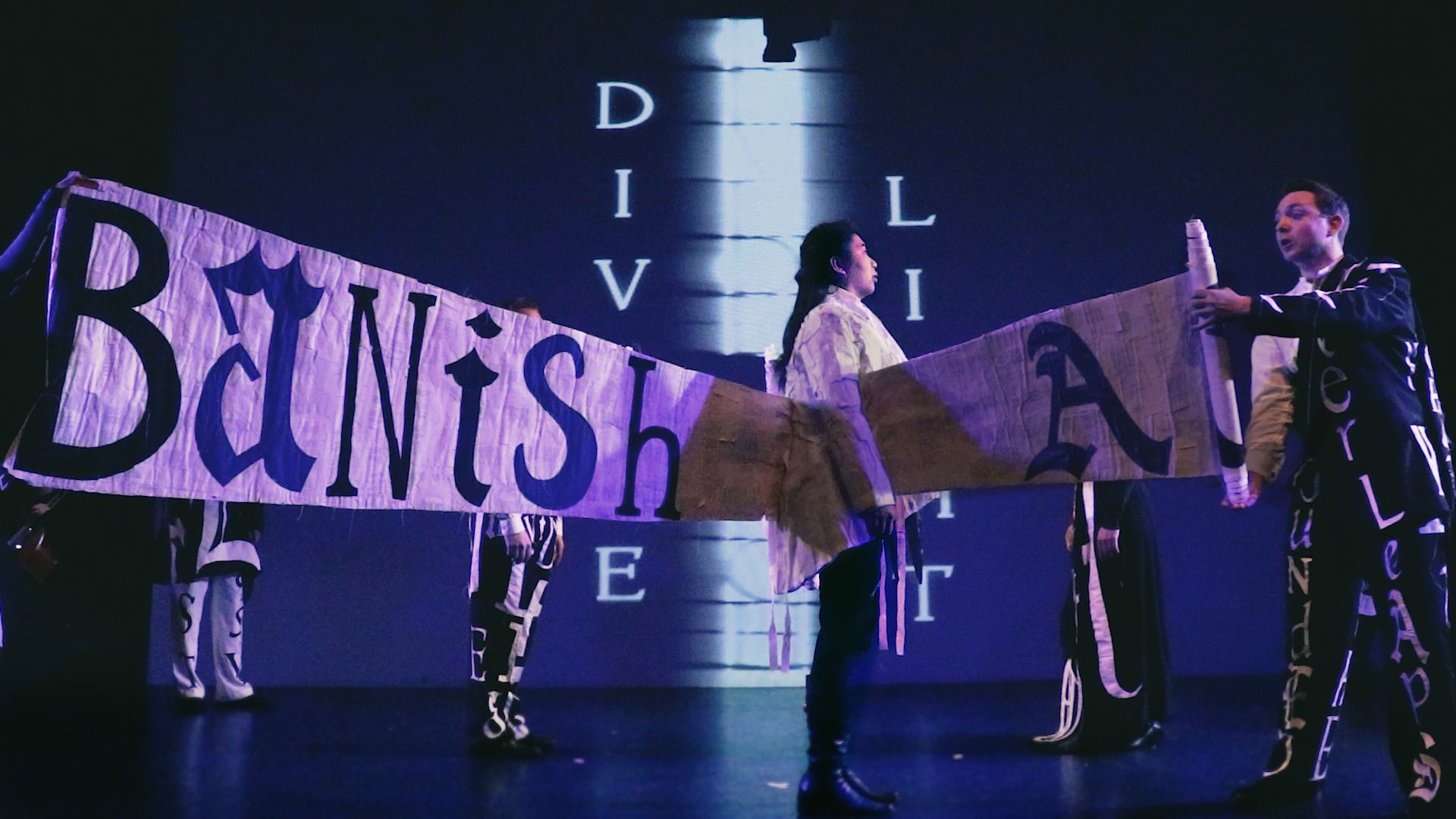 EVENT
In Person Film Screening: Divide Light
August 19, 2021 | 6:30pm - 7:30pm
LOCATION: Figge Art Museum
Join us in the Figge's second-floor John Deere Auditorium for the film Divide Light, by award-winning Filmmaker Ed Robbins, that portrays the original opera created by Artist Lesley Dill and Composer Richard Marriott. Divide Light contemporizes the works of poet Emily Dickinson, linking the groundbreaking ideas of the mid-19th century American Transcendental movement to innovations and global concerns in today's rapidly changing world.
Following the film, filmmaker Ed Robbins will give a virtual talk that will be projected on the screen about the filmmaking process, from its technical aspects to the moments of artistic inspiration behind the films creation. Registrants will receive a Zoom link 2 hours prior to the start time for access.
This is part of the Alternating Currents Festival.
This is the in-person option. To join the fully virtual option, visit the following link at 6:30 p.m. on Thursday, August 19: August 19: https://us02web.zoom.us/j/81231007886
ART & MORE