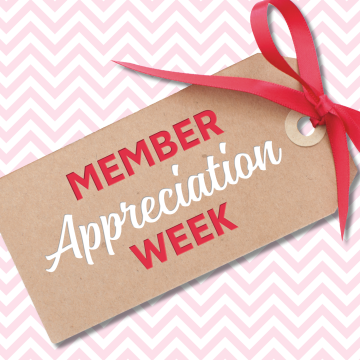 EVENT
Member Appreciation Week
December 4 - 10, 2023 | 10:00am - 5:00pm
LOCATION: Figge Art Museum
We love our members! To show our appreciation, Figge members are invited to join us for Member Appreciation Week where members will enjoy double discounts in the Museum Store with free gift wrap, member exclusive special events and the opportunity to purchase a Gift Membership for the art lover in your life (and receive a FREE catalog). See below for the full schedule of events and join the fun!
Monday, December 4 | 8:00 a.m.-8:00 p.m.|$60 per person
Bus Trip to Chicago and the Art Institute of Chicago
Purchase of Art Institute tickets required - please click above link to purchase
The Figge Art Museum and Museum Store are closed on Mondays


Tuesday, December 5 - Wednesday, December 6 | All Day
Bring a Friend to the Figge!


Thursday, December 7 | 5:00 p.m. - 8:00 p.m.| $40 per person
Member Appreciation Dinner & Celebration
Sponsors: Robert & Janet McCabe and John Higgins


Saturday, December 9
Makin' Ornaments with Mrs. B | 10:00 a.m. -11:30 a.m.| Free
Concert with Vocal Ensemble QC | 4:00 p.m. | Free


Sunday, December 10 | 2:00 p.m. | Free
New Member Tour of the Figge
Not a member? Make an impact and join or renew your membership today!

ART & MORE