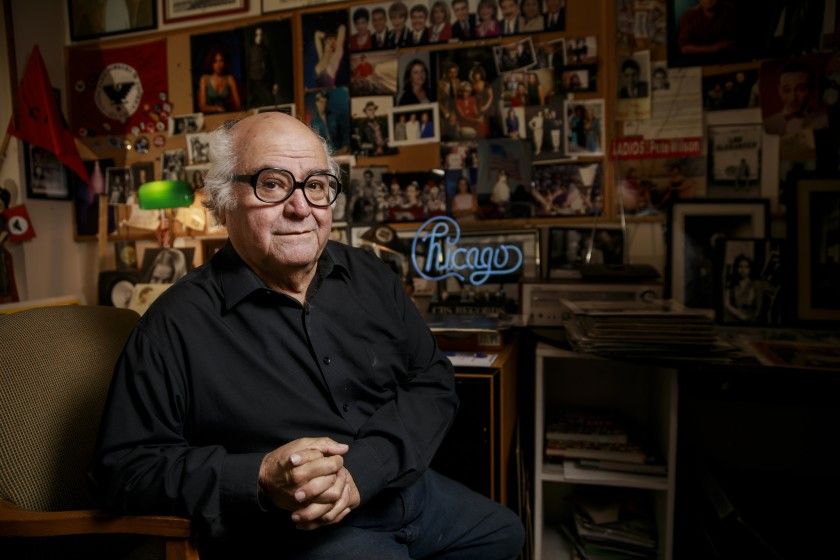 EVENT
Virtual Artist Talk: George Rodriguez
September 3, 2020 | 6:30pm - 7:30pm
LOCATION: Virtual
Join us for a conversation with renowned Los Angeles photographer George Rodriguez, who will speak about his nearly six-decade career photographing the Los Angeles Chicano community and celebrities of film, TV, and a music.
This program is offered in conjunction with the exhibition Magnetic West: The Enduring Allure of the American West. This live online program is free but advanced registration is required.
After registering you will receive an e-mail two hours before the program begins, which will include a Zoom link to join the program at the scheduled time that evening.
A native of Los Angeles, George Rodriguez's interest in photography began while studying in high school. For his first job, Rodriguez's worked in the dark room at Columbia Pictures. Eventually, he was encouraged to cover movie premieres. In the 1960s, during breaks from his studio job, Rodriguez began documenting aspects of Chicano culture including the Chicano Moratorium against the war and the rise of the United Farm Workers movement. As his career evolved, Rodriguez established his own free-lance practice photographing for film studios, record labels, and magazines, meanwhile continuing to document life in the Latino and African American communities. Over his career, Rodriguez created an impressive portfolio of images which reflect his relaxed, candid style of photography. Rodriguez photographed many important events and countless legendary performers including Frank Sinatra and the gangsta rap group NWA. His photographs can be found in the collections of the Smithsonian National Portrait Gallery and the Museum of Latin American Art. Rodriguez is the 2018 recipient of the Mexican American Legal Defense and Education Fund (MALDEF) Lifetime Achievement Award for Leadership in the Arts in recognition of his work documenting the Mexican American experience. His work is featured in the 2018 book Double Vision the Photography of George Rodriguez from Hat & Beard Press.
Free admission and programs for Thursdays at the Figge sponsored by: Chris and Mary Rayburn
Image credit: Courtesy of the Los Angeles Times

ART & MORE