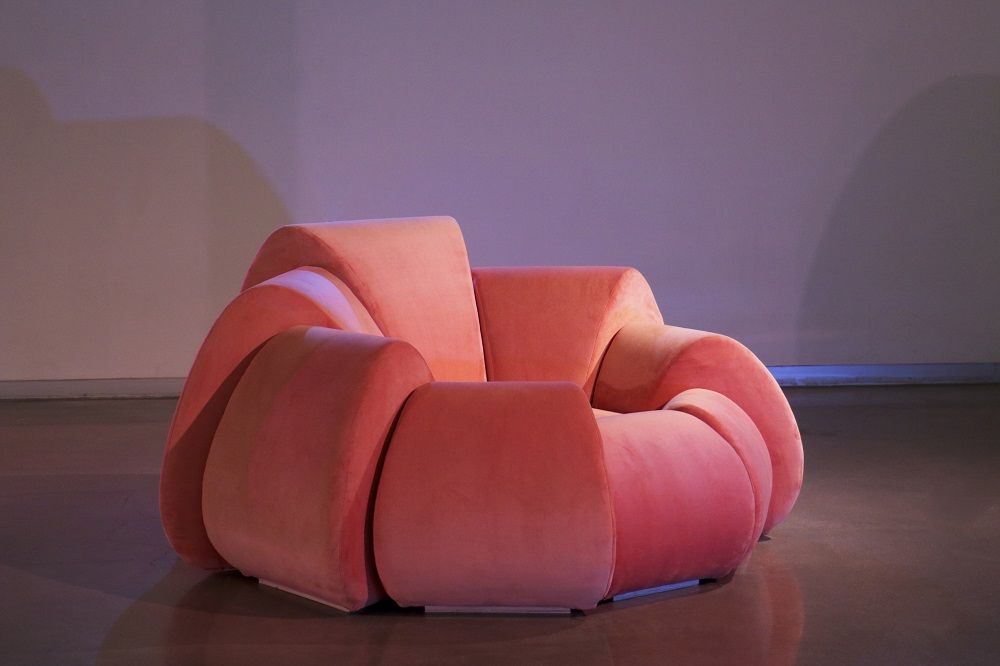 EVENT
Virtual Artist Talks: Cahle Correll, Vinicius Lima, Monica Correia, and Yi Xie
November 5, 2020 | 6:30pm - 7:30pm
LOCATION: Virtual
Join artists Cahle Correll, Vinicius Lima, Monica Correia and Yi Xie for this exciting discussion about their artwork on display in the exhibition Seating by Design. Each panelist will introduce themselves and then answer a number of questions regarding the field of design, their professional experiences, and where they see the future of design going. This online program is free but advanced registration is required.
This online program is free but advanced registration is required. After registering you will receive an e-mail two hours before the program begins, which will include a Zoom link to join the program at the scheduled time that evening.
Free admission and programs for Thursdays at the Figge sponsored by: Chris and Mary Rayburn
Cahle Correll Bio:
Cahle Correll was born in Cedar Rapids, Iowa in 1994. He received his BFA in 3D Design from the University of Iowa and is currently a Project Manager/Designer for Pancheros Franchise Corporation in Coralville, Iowa. Cahle's interest in designing stems from his hobby of woodworking. His interest in furniture design was sparked during a furniture design class he took with Professor Monica Correia, who taught him how to integrate unique design with practical assembly. Cahle uses geometric forms that are all manufactured through Computer Technology. Cahle's work has been exhibited in Iowa, as well as in the International Contemporary Furniture Fair in New York City.
Vinicius Lima Bio:
Vinicius Lima was born in Rio de Janeiro, Brazil in 1982. He received his MA and MFA degrees from the University of Iowa in Design and is now Associate Professor of Graphic Design at Grand Valley State University, Michigan. Lima's interest in furniture design started back in his undergraduate years during a model-making class with Professor Monica Correia and continued in Graduate School. Lima's work has strong geometric forms and uses Computer Technology in their manufacturing. Lima's work has been exhibited in design exhibitions in the United States, Portugal, Turkey, China, and Slovenia.
Monica Correia Bio:
Monica Correia received her "Cum Laude" Bachelor of Architecture degree from the Federal University of Rio de Janeiro, Brazil, and her MFA degree in 3D Design from the University of Iowa. She has exhibited at several art and design venues around the world and her work as Associate Professor and head of the 3D Design program at the University of Iowa School of Art & Art History was awarded the prestigious "ICFF Editor's Award for Best School" in New York City in 2015. Furthermore, she received with her students the distinguished "SOFA CONNECT" award for best design environment in Chicago in 2014, 2015 and 2019. Before moving to the US, she taught at the Federal University of Rio de Janeiro School of Architecture and designed interiors for stores and shopping malls in Brazil and Portugal.

Yi Xie Bio:
Yi Xie was born in Wuhan, China in 1990. Having grown up with parents who always travel and collect arts, she developed a tremendous love of art and design. She majored in Environmental Art at Huazhong University of Science and Technology in Wuhan. After her graduation, she moved to Iowa City and joined 3D Design Department at the University of Iowa in 2012, mainly focused on exploring furniture and interior design. She received her MA and MFA degrees in 2016. Due to the previous education background and working experience, Yi sets her goal as merging both disciplines, innovation of design and technology use, as well as the optimization of design through technology. She works for projects in different areas like interior design, furniture, signage, and graphic arts. Currently Yi is working as an Interior Design Coordinator in Dallas, TX.
Image credit:
Huda Al-Aithan, born United States 1991
Dreamer's Chair, 2020
Fabric, upholstery foam, wood
© 2020 Huda Al-Aithan
ART & MORE